Filler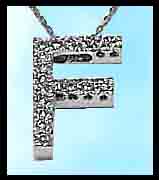 f yeah!
FADER folk finally flow fans of 'fresh and fly' forward
by flagging former feature from my forum focusing on 'fiyaahh' from fundamentally familiar form… fuck it, for me, a fundamentally foreign form. Go figure!
Further flyness:
Focused Frontin' folk feelin' flick phrases 'fresh', fo'real!
Finally…
Folio of funny phrases from foragers of facts finding my forum…
(Filed as favorites…forget 'frequency')
FIND:
Ghostface curb enthusiasm
HOES IN RIO
levers and friends
GOOD GOOD GOOD POLICE CARS not UNDERCOVER
supercalifragilisticexpialidocious
samoan american idol 2005
Aluminum pots and three legged pots
asian hoes in the hood
Brooklyn's in the house
fat boyz chrome plating
Carcetti speech -gil -maurizio -shanghai -nonsense –venal
pootie tang translation
kobe and stringer bell
stingray how to cook
played out fucking polka
meth bucket street recipe
ATL dime piece
roc the brazilian the pirate
...five-thousand...